WayRay
An industrial deep-tech compa

ny with the relentless culture that sets us apart

Task
Website redesign and building a universal structure for demonstrations of products using one storytelling template.
Idea & Solution
Since Wayray is a Swiss company, the idea to turn to Swiss typography and magazine grids was on the surface. This challenge helped to look at the volume of visual materials and text from a different angle and remove the blinkers that this is a website, which means we should place the image on full screen or 1/2 of the screen.
Thus, we were able to build a more original template for the presentation of the company's products, through visual design techniques such as scale and hierarchy. So in the end, the site was based on the standard 12 columns with a sidebar but these 12 columns were rethought for the digital space.
www.wayray.com
Website. 2020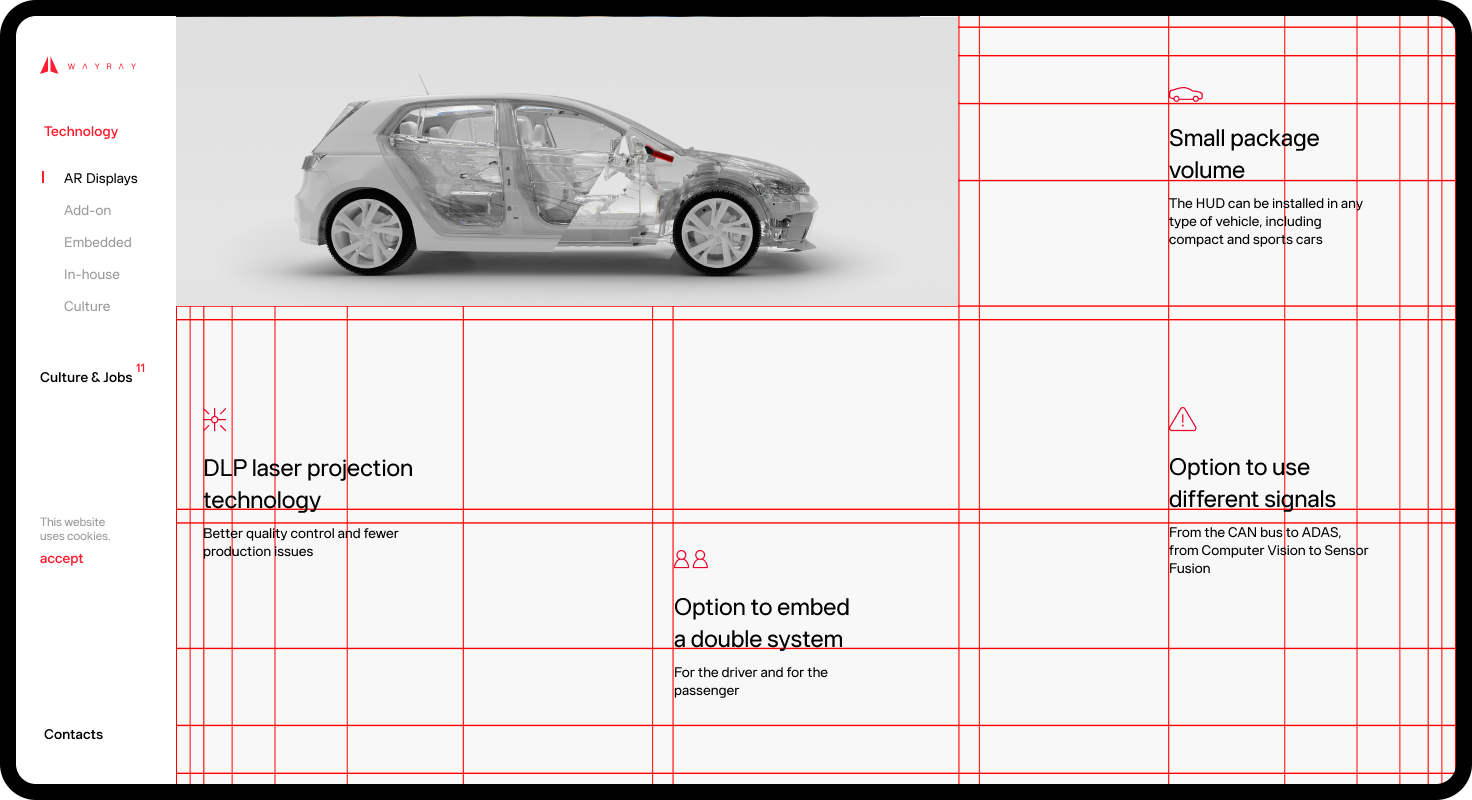 One of the concepts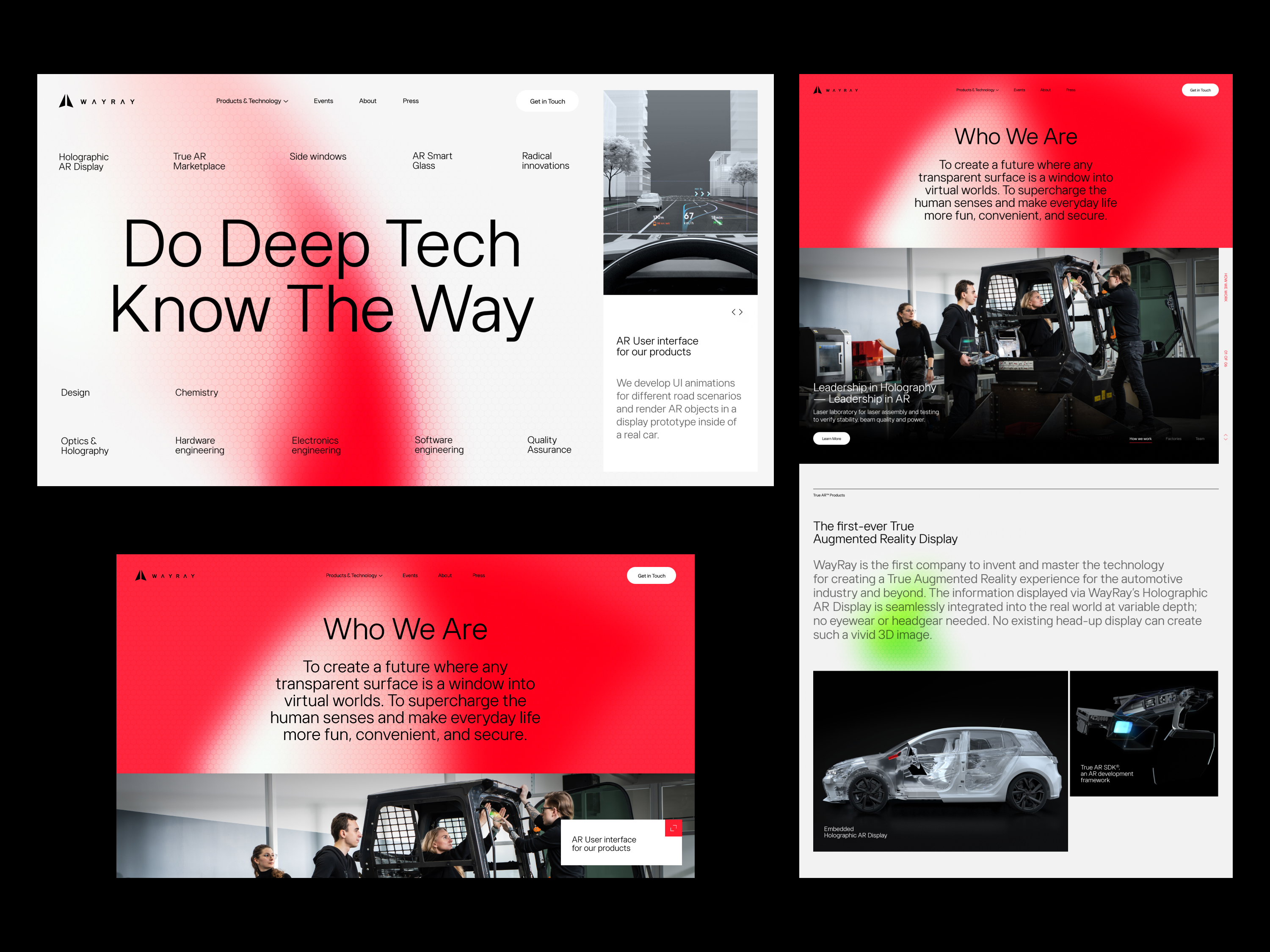 Wireframe